DE
TAI
LS
Concept, UI/UX-Design, Webdesign
With 980 stores in 39 countries (wikipedia) New Yorker is one of the big players in the fashion industry. I did a concept, UI/UX-Design, development for the Black & White Campaign. A Fullpage Paternoster-Effect.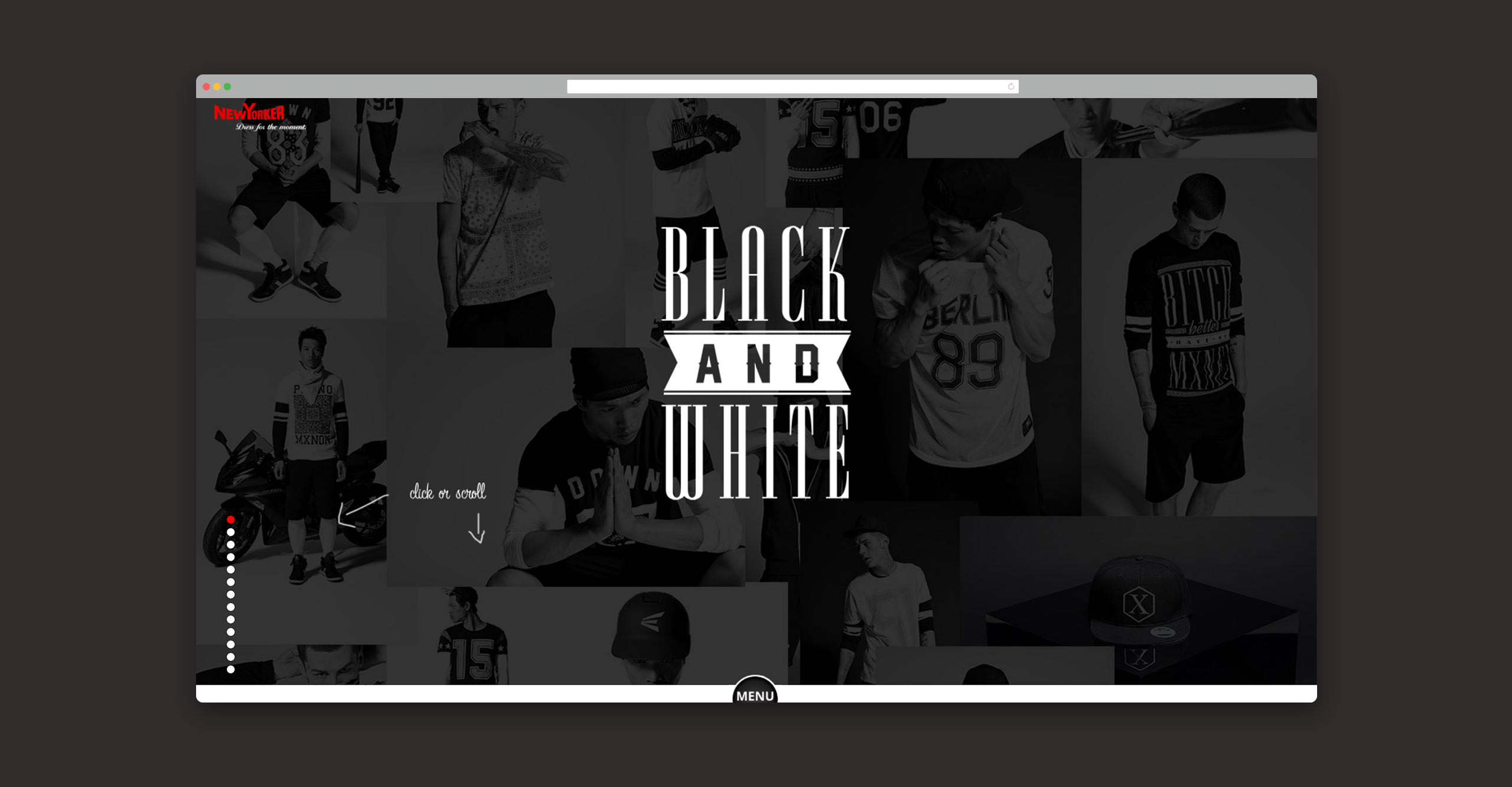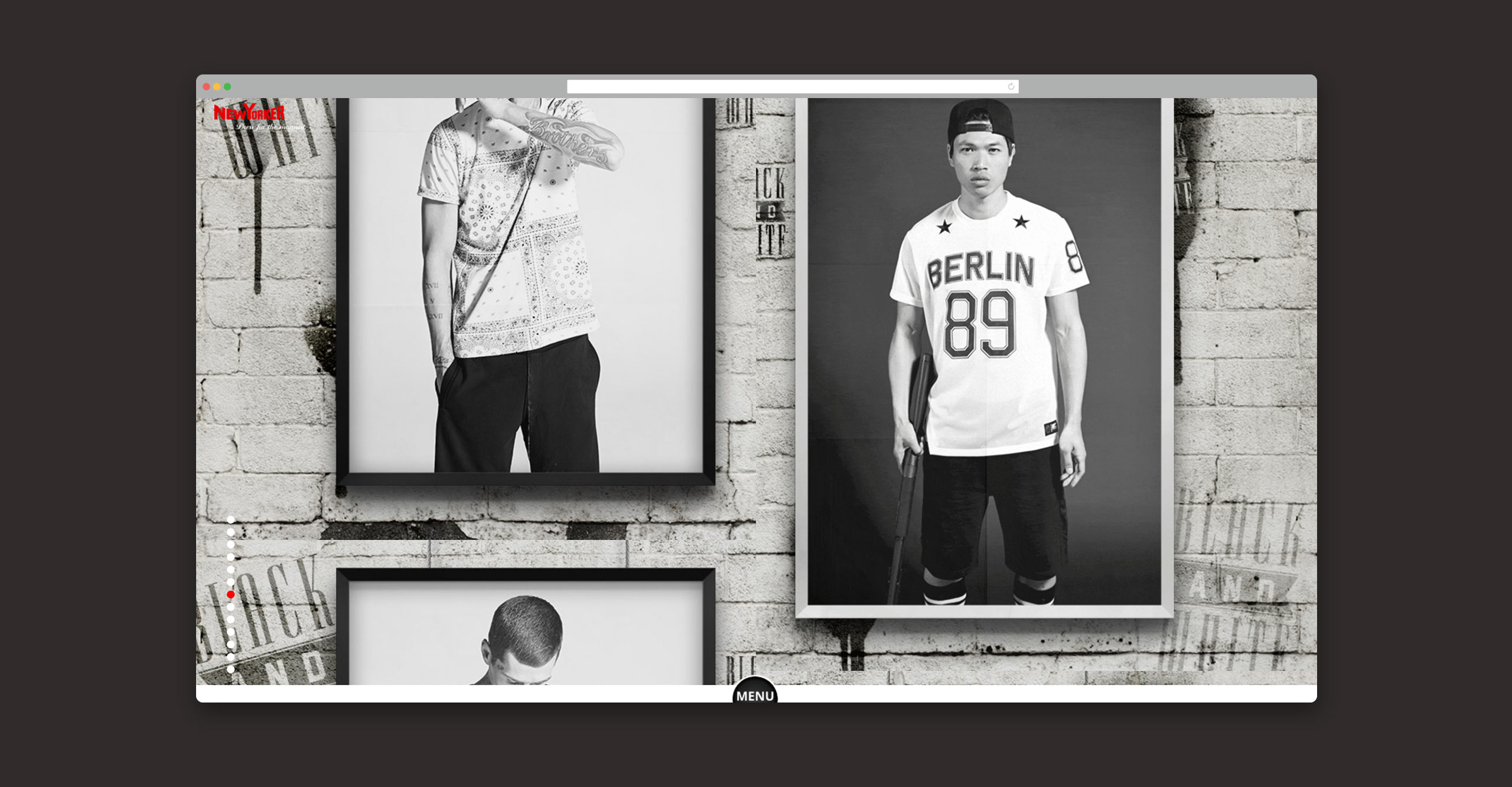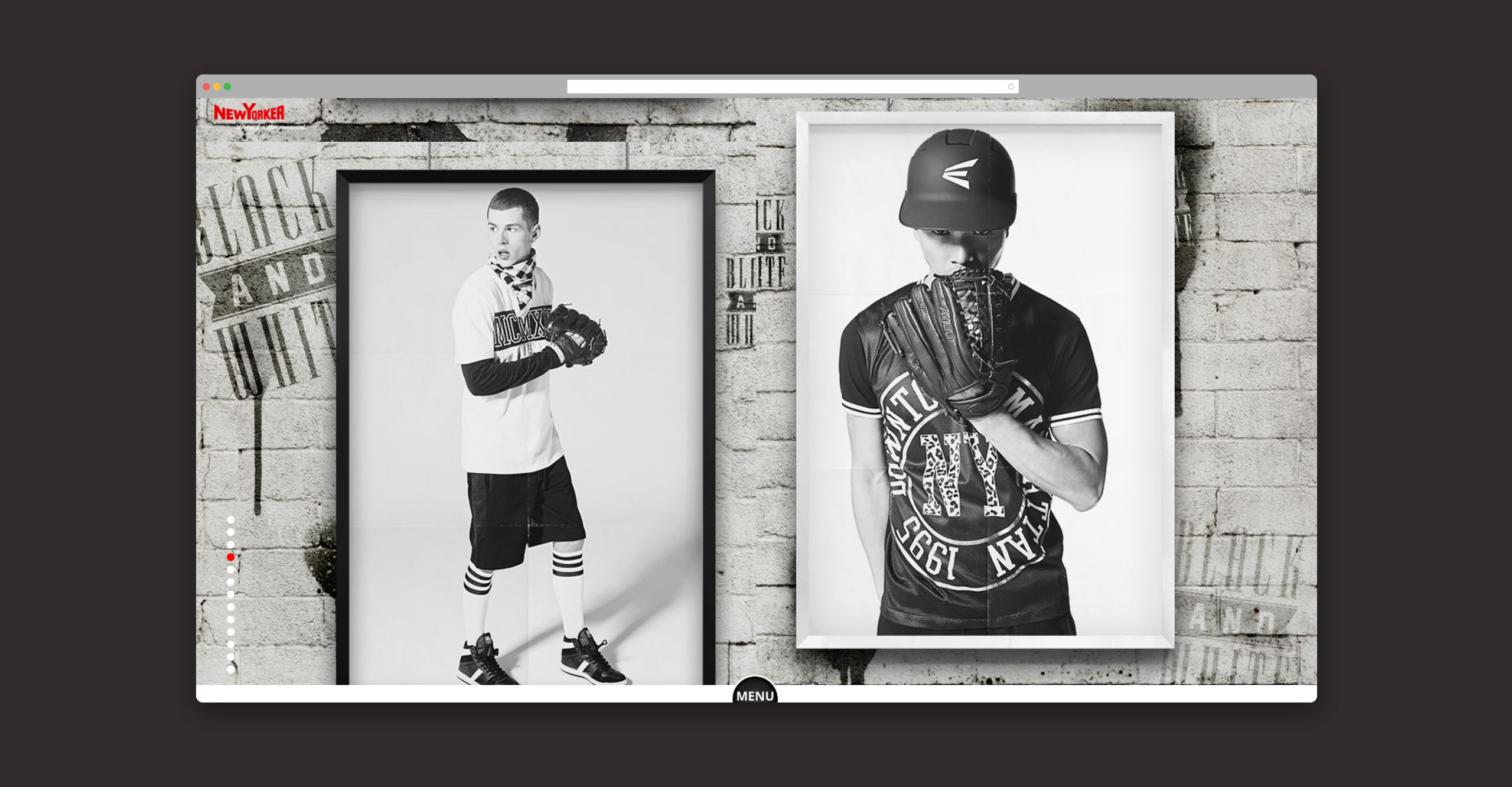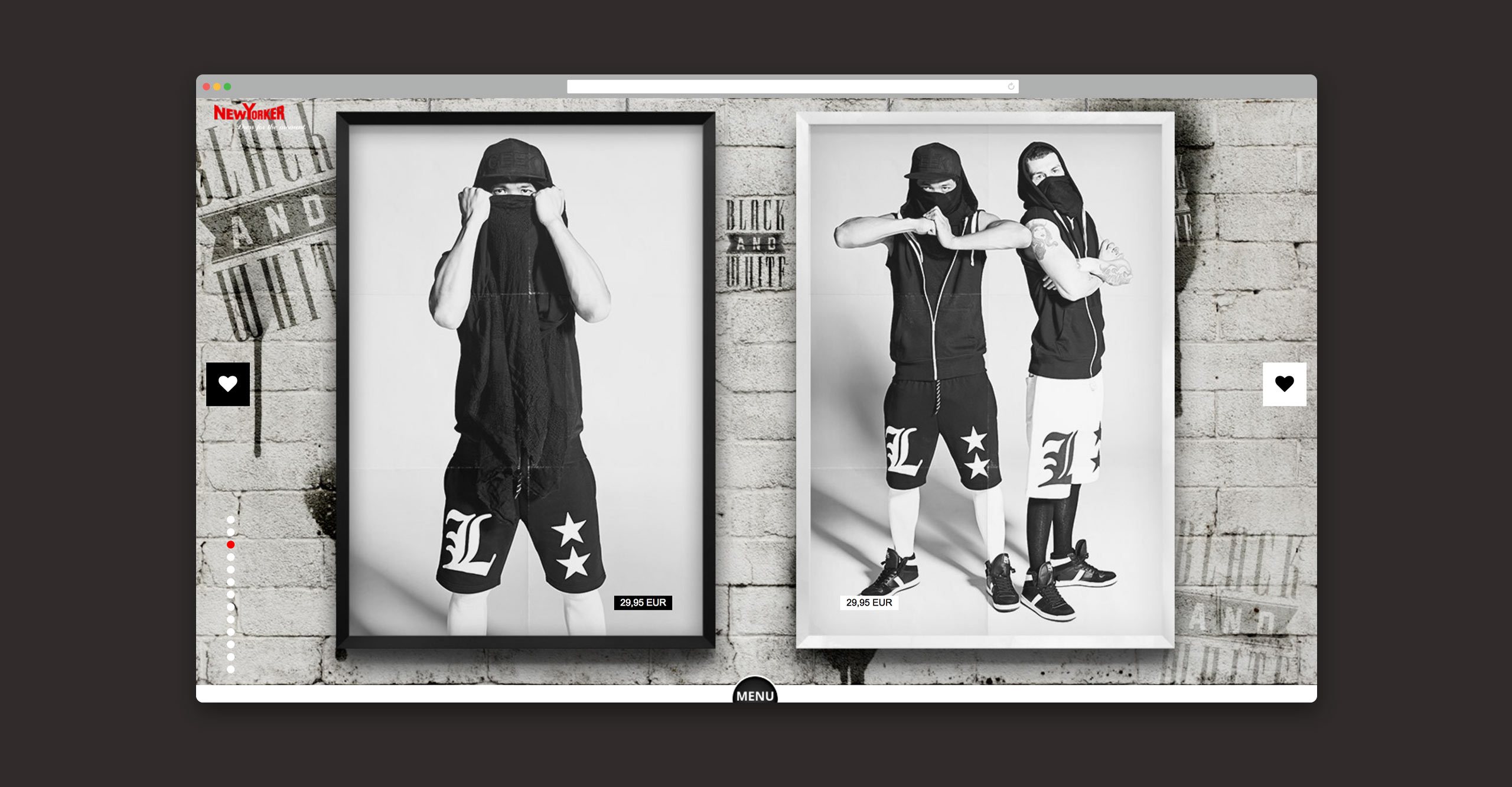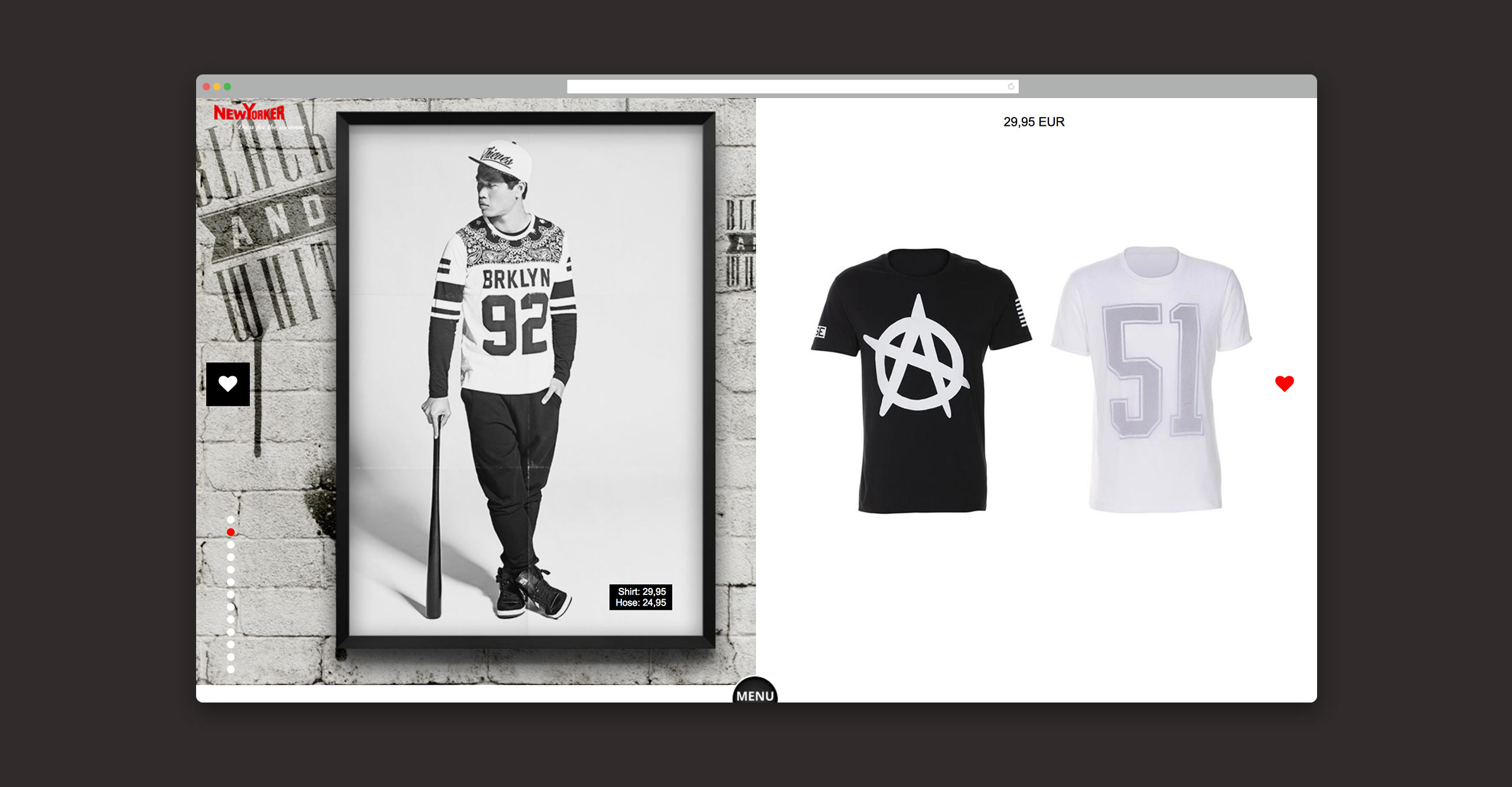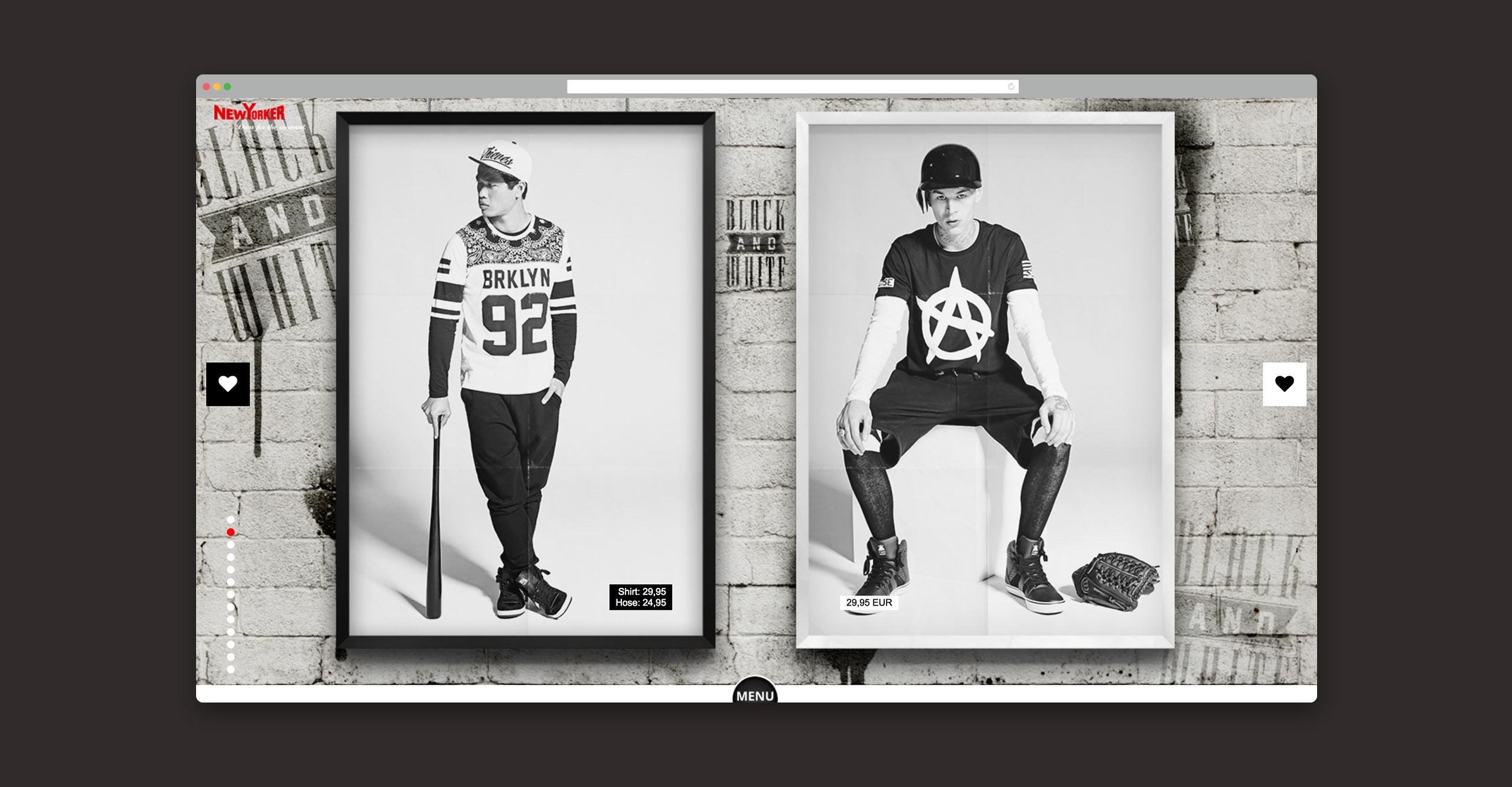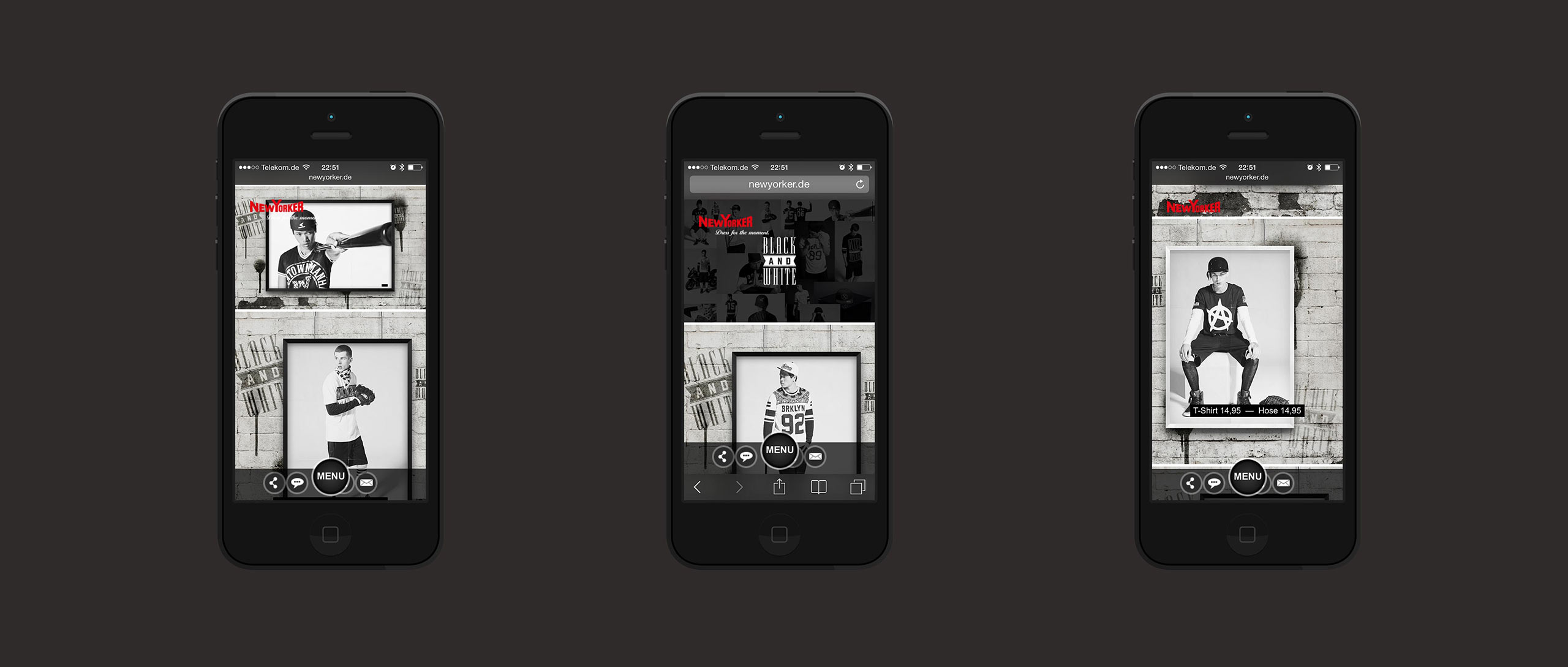 We were asked for a new concept, design, clickdummy incl. animation for a new website for newyorker.de
Unfortunately the concept & design were not published.